"When contributing to OVV, you are contributing to the future. Our halls our filled with potential that requires the gift of spoken language, a gift we all have and often take for granted. All kids deserve the right to grow and give back to their communities in a way that matches their innate strengths and interests."
Molly Weber
Associate Director
You can support Ohio Valley Voices just by doing your normal shopping!
To learn how to register your card to support Ohio Valley Voices, click here!
You can support Ohio Valley Voices when you shop on Amazon!
To learn how to register your account to support OVV, click here.
Ohio Valley Voices holds quarterly meetings with major donors to update them on the organization, our children, and volunteer opportunities. Donors who contribute $300 or more to the Annual Fund or set up a recurring donation of $25 per month will be invited.
Contact development@ohiovalleyvoices.org for more information.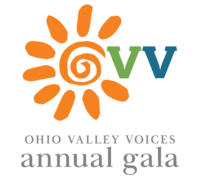 For over a decade, Ohio Valley Voices has taken one night each year to celebrate our accomplishments and raise funds towards tuition assistance for the children of Ohio Valley Voices. It is an evening of fun, joy, and celebration. Each year we honor a member of our community who has gone above and beyond for Ohio Valley Voices and the children we serve with the "Raise your Voice Award." We also honor one of our incredible alumni each year who has gone on to do great things with the "Distinguished Alumni Award."
This year, we are offering a one-of-a-kind gala experience! Ohio Valley Voices' Got Talent is a month-long, city-wide talent competition for Cincinnati-area kids culminating in an evening of fun and performance. You can watch these extraordinary young people - and choose the winner - during the final live event on March 6th! For a more traditional gala experience, choose between four host packages and have dinner and drinks delivered to your home. Visit the gala site to learn more.
Making your mark over time and major gifts
Imagine the smile on your child's face when he or she returns to OVV to see their name on a classroom door or his photo on a wall. Imagine how proud they will be when they are old enough to appreciate your gesture. We appreciate gifts of all sizes and will work with each donor on recognition....
"We are a group of individuals that believe strongly in the rights of children who are deaf/hard of hearing. We are committed in providing the highest standard of intervention for these children."
Maria Sentelik
We salute our volunteers, a backbone of OVV...
-On-site volunteers help with nap time, recess, arts and crafts projects, and gardening.
-Outdoor Garden volunteers help keep OVV beautiful. Garden volunteers assist with planning, planting, maintenance, and preparing hands-on learning opportunities for our children.
-Administrative volunteers assist with the many filing, mailing, and general office tasks that come with running our organization.
-Maintenance volunteers help with a variety of tasks that match their expertise; painting and school repairs are just a few examples of tasks that they could help with.
Interested in volunteering with us? Contact Us to learn about available opportunities!
Ohio Valley Voices is one of only a handful of institutions in the world that does what we do and our impressive outcomes are unmatched. That's because the intensive therapy we do, mixed with the rigorous schedule we expect of our children and their families would be cost-prohibitive for most. Still, we have never turned a family away for financial reasons.
How do we maintain that balance? Through your support. The contributions made by our community every year ensure that every child that passes through OVV's doors receives the absolute best services available, in a loving and comfortable environment, allowing them to reach their fullest potential.
Talk to anyone of our alumni, and they will tell you how important Ohio Valley Voices was in their life, their education, and their future.
Make a contribution today to our annual fund to give the children in our programs right now the same incredible opportunities experienced by our alumni. Or, sign up to make a small monthly contribution to ensure OVV continues to offer these necessary services for years to come.
Click the GIVE button at the top of the page or mail a check to:
Attn: Development
6642 Branch Hill-Guinnea Pike
Loveland, OH 45140
Please join us at at the 6th Annual LOVVE Amplified: Fashion Show in October 2021, at The Manor House in Mason, Ohio.
For more information, visit OVV fashion show.
Kroger Community Rewards
Did you know you could raise money for Ohio Valley Voices, just by shopping at Kroger?
Read More
Amazon Smile
Did you know you could raise money for Ohio Valley Voices, just by shopping on Amazon?
Get Started Now!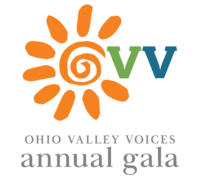 OVV Annual Gala
The 14th Annual Gala will be held virtually this year, streaming LIVE
March 6, 2021.
Learn More
Thanks to all who make OVV a reality for so many children. You have changed their world.
Pat Adams
Mr. and Mrs. Jim and Mindi Albers
Anonymous (2)
Mr. and Mrs. Matthew and Margo Appenzeller
Ayco Charitable Foundation
Mr. and Mrs. Ben and Megan Ballein
Mr. Ron Beshear
Mr. and Mrs. Matthew and Mary Boecker
Ms. Martha Bolognini
Mr. and Mrs. Tom and Karen Bosse
Mr. and Mrs. Nick and Lisa Bowman
Ms. Molly Bradfish
Mr. and Mrs. Gary and Tammy Brown
Mr. and Mrs. William and Melissa Bruns
Mr. Robert Burns
CareSource Foundation
Mr. Lee Carter
Mr. and Mrs. John and Leslie Caulfield
Mr. and Mrs. Rob and Fran Cercek
Charles Scott Riley III Foundation
Chas H Bilz Insurance Agency Inc.
Christ Church Cathedral
Cincinnati Bell
Cincinnati Children's Hospital Medical Center (Divisions of Audiology and Otolaryngology)
Cochlear Americas, Inc.
Mr. and Mrs. Terry and Sarah Ann Coleman
Mr. and Mrs. Charlie and Casondra Cooper
Ms. Martha Coors
Micky Cordy
Ms. Monica Cornell
Mr. and Mrs. Jere and Michelle Crawley
Dr. Nancy Creaghead
Mrs. Kathleen Crossman
Mr. and Mrs. Colin and Emily Crotty
Mr. and Mrs. Louis and Melanie Curlee
Kristi Daley
Meredythe G. and Clayton C. Daley Jr. Fund of the Greater Cincinnati Foundation
Mr. and Mrs. Carl and Linda DeBlasio
Ms. Cindy Detore
Mr. and Mrs. Chuck and Patsy DiGiovanna
The Dorothy B. Francis Charitable Foundation
Mr. and Mrs. Stephen and Marcy Dowden
Mr. and Mrs. Gary and Amanda Dressman
Mr. and Mrs. Doug and Barb Dressman
Elsa Heisel Sule Foundation
The Erma A. Bantz Foundation
Esther Price Candies
Mr. and Mrs. Michael and Brook Fiegel
Ms. Janet Fiegel
First Financial Bank
Dr. and Mrs. Tom and Kathy Fischer
Mrs. Barbara Fitch
Fort Washington Investment Advisors, Inc.
Mr. and Mrs. Aaron and Amanda Franz
Ms. Lisa Freson
Arthur J. Gallagher
Mr. and Mrs. Mike and Jill Gartner
Ms. Martha Geiser
General Electric Evendale Plant, Employees Community Service Fund
Ms. Danielle Gennett
Dr. Grant Gilbert
Mr. and Mrs. Dave and Kerri Glover
Mr. and Mrs. John and Lisa Goetz
Mr. Ryan Goodman
Mrs. Lois Gushin
H. B. Fuller Company
Mrs. Jeanne Hannan in memory of Richard Hannan
Mr. Jeffrey Holtmeier
Integra Group
J. Frederick and Helen B. Vogel Trust
The Jack J. Smith, Jr. Charitable Trust
Mr. and Mrs. Michael and Merrie Jackson
Mr. and Mrs. Rudolf and Barbara Jansen
Dr. Robert Keith and Mrs. Kathleen Thornton
Mr. and Mrs. Mike and Betsey Kessling
Mrs. Ruth Klette
Dr. and Mrs. Timothy and Jenifer Klostermeier
KPMG, LLP
Mr. and Mrs. Jim and Joan Krejci
Kroger Community Rewards
Mr. and Mrs. Nathan and Etty Kunin
Ms. Kim LaBar
Ruth Lamphier
Dr. Beatrice Lampkin
Mr. and Mrs. Tyler and Lori Lang
Mr. and Mrs. Roger and Gayle Lanham
Mr. and Mrs. John and Meghan Lewis
Mary Li
Linda Caswell Berry & Sons Foundation
Mr. and Mrs. Brian and Laurel Link
Mr. and Mrs. Steve and Rose Longworth
Ms. Sheryl Lorenger
Louis & Louise Nippert Charitable Foundation
The Louise Taft Semple Foundation
Loveland Dairy Whip
Loveland's Amazing Race, Inc.
Mr. and Mrs. JD and Staci Lucius
Mr. and Mrs. John and Kathy Lutz
Mr. and Mrs. Brian and Machi Lutz
Dr. Travis Lutz
Dr. and Mr. Megan and Geordie Mackenzie
Manor House
Mr. and Mrs. Joe and Kellie Mappes
Mr. and Mrs. Brent and Stephanie Matthews
Maxwell C. Weaver Foundation
Ms. Eleanor McCombe
Ms. Deborah McDonough
Mr. and Mrs. Paul and Helen McLaughlin
Mr. and Mrs. Linda and Jimmy McMullen
Mr. and Mrs. Patrick and Abby McNerney
MED-EL Corporation
Mercy Health
Ms. Sylvia Micozzi
Mr. and Mrs. James and Margo Minutolo
Mitsubishi Electric Automotive America, Inc.
Mr. Lee Stultz, Jr. and Mrs. Sharon Montgomery
Mr. and Mrs. Matt and Wendi Moubray
Mr. and Mrs. Thomas and Cynthia Muething
Dr. and Mrs. Stephen E. and Margaret B. Muething
Mr. and Mrs. James and Sue Mundt
Mr. and Mrs. Chuck and Ginny Myer
Nation Consumer Cooperative Bank
Neediest Kids of All
Don and Phyllis Neyer Charitable Gift Fund
Mr. and Mrs. Eric and Anne Neuville
Ms. Tricia O'Rourke
Oberkotter Foundation
Ohio Attorney General
Ohio State Eagles Charity Fund, Inc
Options Schools, Inc.
Mr. and Mrs. Brian and Wendy Pace
Dr. and Mrs. Ankur and Manisha Patel
Peak Performance for Men
Mr. and Mrs. Matt and Sandra Peffly
PNC Foundation
Mrs. Tasha Porter
Mrs. Betty J. Prescott
Mr. and Mrs. Brandon and Drew Price
Mrs. Erin Puckett
Mr. and Mrs. Cal and Tiffani Puckett
Mr. and Mrs. Martin and Maribeth Rahe
Mr. Venkat Ramanathan and Mrs. Anjali Narayanan
Mr. and Mrs. Chris and Kelly Range
August A. Rendigs, Jr. and Helen Rendigs Foundation
Reuben Herzfeld Fund of the Greater Cincinnati Foundation
Rice-Christ Inc.
Mr. and Mrs. John and Brittany Rizek
Mr. and Mrs. John and Susan Rizek
Mr. and Mrs. Nicole and Reade Rogers
Rotary Foundation of Cincinnati
Ms. Diane Rumpke
Dr. and Mrs. Joseph and Nancy Sanchez
Mr. and Mrs. Michael and Ashley Schmitz
Mr. and Mrs. Joshua and Michelle Schreffler
Mr. and Mrs. Scott and Robyn Schroeder
Mr. and Mrs. Michael and Sue Schuetter
Mr. and Mrs. Walter and Jean Schum
Mr. Justin Schwab
Mr. and Mrs. Kevin and Ellen Seagraves
Mr. and Mrs. Steven and Ellen Shoemaker
Mrs. Ellen Smith
Mr. and Mrs. Tony and Angie Sottile
The Spaulding Foundation
Mr. and Mrs. Jeff and Amber Stanley
StarTek Workforce Solutions, LLC
Stella M. Buerger Charitable Trust
Summertime Kids of the Greater Cincinnati Foundation
The Sutphin Family Foundation
Mr. and Mrs. Steve and Colleen Swanson
Mrs. Jackie Sweeney
Mr. and Mrs. Andrew and Diane Sweeny
Thomas Graham Associates Inc.
Mr. Douglas Tillett
Mr. and Mrs. Paul and Tricia Tomich
Total Staffing Solutions
Mr. Bradley Tully
Mr. and Mrs. Brian and Mary Beth Turk
Turner Construction Company
Walmart, Inc.
Dr. and Mr. Lisa and Kerry Ward
Mr. and Mrs. Heath and Molly Weber
Drs. Richard Weber and Nancy Schott
Mr. and Mrs. Weinrib
Mr. and Mrs. Bill and Jackie Welling
Mr. and Mrs. Jon and Elizabeth Westerman
White Castle System, Inc.
Mr. Jack Wild
Mr. Brooks Wilhelm
Mr. and Mrs. Martin and Dagmar Wilhelmy
Mr. and Mrs. Steve and Patty Wilken
Mr. Samuel Witte
Mr. and Mrs. Michael and Sara Wolf
Mr. and Mrs. Kenneth and Christine Wurtenberger