OHIO VALLEY VOICES PROGRAMS
Ohio Valley Voices is committed to providing each family with an individualized program. Our children develop critical communication and interpersonal skills through small group instruction in a personalized setting. Ohio Valley Voices is a program licensed by the Ohio Department of Education and holds Early Intervention licensure.
All of our Listening and Spoken Language Providers are LSLS certified or in the process of receiving their certification. Our expert staff consistently delivers results that are among the best in the United States. Family is an important part of a child's life, and each child's family is a vital part of that child's language growth. We invite you to review our programs and see what we will provide for your child's unique needs.
"My favorite part of OVV is meeting new families, often sad and scared families, and empowering them to rebuild their dreams for their child through education and perseverance." - Maria Sentelik, Executive Director
We believe every child who is deaf or hard of hearing should have the opportunity to listen and speak. Acquiring spoken language skills does not happen without effort. For the greatest outcome, children and their parents or caretakers must begin the process early. Infants can enter our program from birth to 16 months old.
Our year-round Parent-Infant program provides a variety of individual language therapy sessions, auditory training sessions, educational sessions, and much more, as well as monthly support groups for families. Parents or caretakers must meet at least once a week with an advisor to discuss their child's progress.
Schedule a tour with us to learn more.
Ohio Valley Voices provides a center-based year-round program for toddlers ages 16 months to 3 years old. The program meets year-round Monday through Friday from 8:15 a.m. to 12:15 p.m.
Our toddler room offers small group and individual instruction. Our focus is auditory training, language, and speech development. Toddlers participate in small group activities that are designed to inspire spoken communication in a fun and engaging manner.
Schedule a tour with us to learn more.
Our preschool programs meet Monday through Friday from 8:30 a.m. to 3:30 p.m. Our instruction focuses on spoken language and encourages children to listen and talk. Teaching children with hearing loss to speak is complex, and we use specific strategies to open the world of words for our children.
Children spend part of their day in a small group, where they receive individualized instruction in speech, language, and auditory training. The focus is on developing their spoken language skills by practicing syntax, vocabulary, speech, and listening.
The remainder of their day is spent in one of our two preschool classrooms in a group of six to twelve children. In this setting, they continue to work on listening and talking, and developing their communication, preschool, and social skills.
Schedule a tour with us to learn more.
"At OVV, we love witnessing the children develop and grow. They acquire the ability not only to listen and talk but also to appreciate learning. They become lifelong learners." - Maria Sentelik, Executive Director
Children from kindergarten to second grade meet in our Learning Center Monday through Friday from 8:30 a.m. to 3:30 p.m.
The children spend part of their day in the Learning Center, a language-enriched classroom where children are instructed in typical academic subjects. There, children can practice spoken communication skills in a traditional classroom setting. The remainder of the day is spent in small groups where children receive individualized instruction in speech, auditory training, language, and literacy. Children in the Early Elementary program receive direct instruction in reading and writing as well.
Schedule a tour with us to learn more.
EARLY AND EXTENDED DAY PROGRAMS
We provide Early and Extended Care Programs for our enrolled children. Early Care is available from 7:15 a.m. to 8:30 a.m. daily. Extended Care is available until 5:30 p.m. daily.
For both, children work with caring and informed staff who are knowledgeable about hearing loss and child development. Children participate in active and fun games to continue their spoken language progress outside their therapy time.
Schedule a tour with us to learn more.
Ohio Valley Voices provides on-site audiological services to our current children and graduates. These services include audiological evaluation, speech perception testing, cochlear implant mapping, hearing aid dispensing, and regular fitting and maintenance of audiological devices.
We want your child to maximize the benefits of his/her hearing device. We recognize the importance of reliable, consistent auditory information to a child's brain, so we monitor each child's device every day. Our on-site audiology clinic ensures that all children always have appropriate access to sound.
Our audiologists, Dr. Erin Lipps and Dr. Rachel Wade, received their Doctorates in Audiology from the University of Cincinnati. Erin and Rachel are pediatric audiologists who specialize in cochlear implants and hearing aids. Both are licensed by the State of Ohio, are fellows of the American Academy of Audiology, and are recognized as a clinically competent audiologist by the American Speech-Language and Hearing Association.
For more information about our audiology services, email audiology@ohiovalleyvoices.org or call (513) 791-1458.
The Outreach Center offers services outside of our basic programming to children enrolled at Ohio Valley Voices. These include physical therapy, occupational therapy, and social work services. Additionally, we provide mental health services through a registered behavioral technician—including assistance to children during their transition to a mainstream school environment.
The Outreach Center provides services externally to children who are deaf and hard of hearing within the Tristate area. These include individual therapy, audiological equipment rentals, consulting, and presentations. The center also offers audiological, speech, and language testing, as well as educational testing.
For more information, contact Director of Special Services Meredith Craven at mwcraven@ohiovalleyvoices.org or (513) 791-1458 ext. 106.
"Children who are deaf can talk just like you and me, perhaps even better than you and me!" - Meredith Craven, Director of Special Services
Our Summer Programming offers continued instruction during summer months to help children with speech and language.
Ohio Valley Voices' Summer School provides continued education and therapy during summer to help children continue to close the gap with speech. The program is half-day, 5 days a week, for 5 weeks. Children receive 1 ½ hours of daily speech, language and listening therapy, and spend the remainder of their time engaged in discovery and exploration through hands-on activities.
Summer School includes both educational and therapeutic opportunities that build upon classroom learnings—including one hour of literacy each day and instruction in core academic subjects, such as math, reading comprehension and writing.
Ohio Valley Voices provides two separate week-long summer camps each year for children who are deaf and hard of hearing: a toddler camp for children enrolled in our Toddler Program (ages 16 months to 3 years) and an alumni camp (ages 6 to 12). Camps will occur in separate weeks in July, based on interest, and will be held at our center in Loveland. Transportation is provided for field trips. Our camps allow children to learn in a safe and age-appropriate environment in which their special needs are considered and accommodated by trained staff. Participating in our camps help children who are D/HH maintain their spoken language skills during the summer in a fun, inclusive, community environment. OVV's alumni camp also provides an opportunity for our alumni to return to Ohio Valley Voices to reconnect with old friends and make new ones!
Camp activities include daily field trips, outdoor adventures, swimming, and arts and craft projects, which enrich the children's experiences and keep them engaged in meaningful and creative ways. Ohio Valley Voices provides financial assistance to families so all children who want to can participate in our summer programming.
For more information, contact Program Director Carey Ratliff at cratliff@ohiovalleyvoices.org or (513) 791-1458.
Kroger Community Rewards
Did you know you could raise money for Ohio Valley Voices, just by shopping at Kroger?
Read More
Amazon Smile
Did you know you could raise money for Ohio Valley Voices, just by shopping on Amazon?
Get Started Now!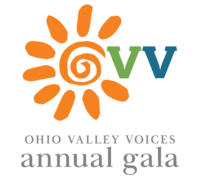 OVV Annual Gala
The 14th Annual Gala will be held virtually this year, streaming LIVE
March 6, 2021.
Learn More