As most high school seniors get ready to move to a new city or state for college in the fall, Ohio Valley Voices alumni Cecilia Wilhelmy prepares for an even grander adventure: she'll be moving to Spain. There, amidst ancient Moorish ruins and modern marvels like Antoni Gaudi's Basilica de la Sagrada de Familia, she'll earn her bachelor's degree in architecture at the Instituto de Empresa. When asked how she acquired the confidence to take such a bold leap, Cecilia answers, "OVV."
Cecilia was born soon after her parents emigrated to the United States from Slovakia. As a toddler, she didn't talk as much as her hearing peers. Her family sensed something was wrong, but doctors couldn't determine the cause. "It was hard for my parents and family members those first few years," Cecilia recounts. "I would sometimes pass the hearing tests and sometimes fail it. They didn't know what was going on."
Finally, at the age of three, Cecilia was diagnosed with moderate-severe bilateral hearing loss. "When my mom first found out about my hearing impairment, she was quite devastated," Cecilia explains. "She was worried about having to learn sign language, but Ohio Valley Voices showed that it was possible for children who were deaf or hard of hearing to speak. She met with Maria and was so happy and relieved."
Cecilia received hearing aids and was enrolled in OVV's Toddler Program, where she quickly proved herself to be a hardworking learner with an irrepressible desire to communicate and express herself. She remembers her time in the program fondly: "We had the best time at OVV. I have so many good memories of when we'd play in the garden or make food together in the kitchen."
"One of my favorite memories is when we put on the Christmas play," she continues. "I played the main character. That taught me to be comfortable speaking and performing in front of a large crowd. Not only did it help me speak, it helped me build my confidence."
With this self-confidence as a foundation, Cecilia began to explore her imaginative side, soon perfecting what became her sartorial signature: a princess crown. "I was obsessed with Cinderella and would always dress up like a princess," Cecilia laughs. "You can even see it in some of the OVV yearbooks. My mom would try to get me to wear other clothes, but I refused and insisted on only wearing my princess dress and crown. If I wasn't wearing my crown, it meant I was in a bad mood."
But Ohio Valley Voices wasn't simply a place for make believe; Cecilia's teachers instilled in her the patience and determination to work hard and overcome adversity. "They didn't give up on us, and that pushed us to do more and be better," she remarks.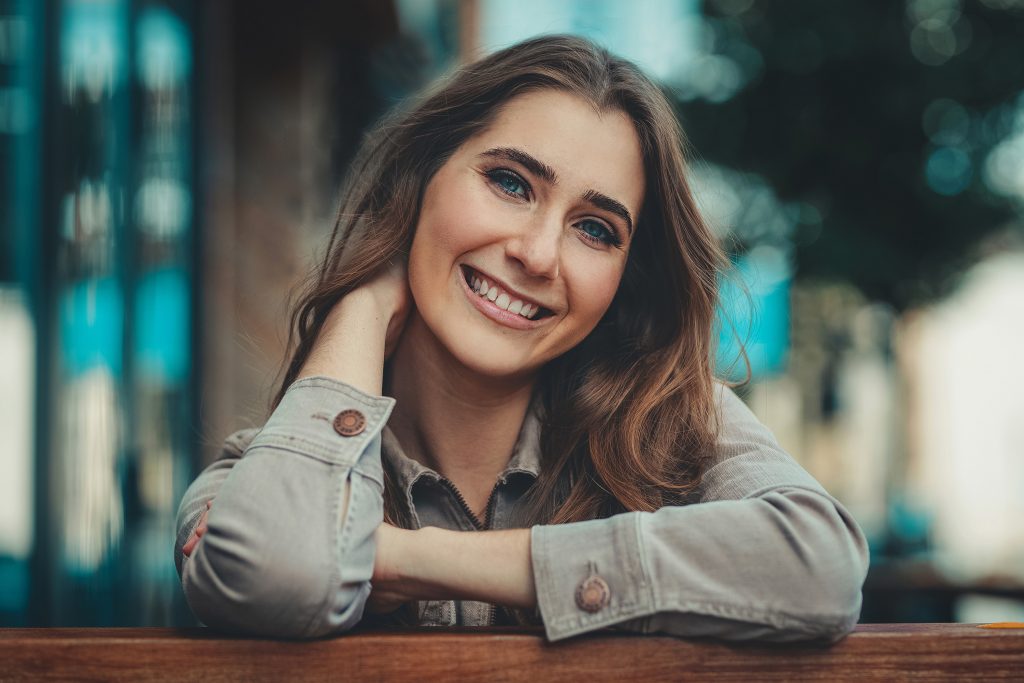 Cecilia graduated from Ohio Valley Voices in 2010, going on to attend The Good Shepherd Montessori for grade school and Summit Country Day for high school. Since entering high school, she has excelled at academics and tried her hand at an impressive array of sports including tennis, track, rowing, swimming, volleyball, and basketball before landing on her favorite: boxing. "Boxing is my new obsession," she says. "It's tons of fun and a great stress reliever. I love boxing so much I convinced my family to take it up too."
Now a senior, Cecilia looks forward to combining her interests in art and math as a student in the Instituto de Empresa's prestigious architecture program. She admits that she'll miss her brother, Philip, and her sisters, Juliana and Victoria, but can't wait to explore the rest of Europe and eat her grandmother's home cooking while visiting her extended family in Slovakia. She's a born traveler and sees going to college in Spain as just the first step in a lifelong, globe-spanning adventure.
As she prepares to embark, Cecilia feels immensely grateful for her time at Ohio Valley Voices and the work ethic, academic skills, and unshakeable self-confidence it gave her. When asked if she's worried about making friends and starting anew in a foreign land, she says, "At OVV they taught us, 'When you talk to people, don't be afraid to show them who you really are. If you accept yourself, others will accept you.'"