Tasha Porter understands the challenges faced by children who are deaf and hard of hearing because she too has hearing loss. Born with one ear and a limited capacity to determine the direction of sounds, she grew up struggling to hear in noisy and crowded places. This did not prevent her from realizing her full potential, however. Like many OVV alumni, she is a high achiever, and she brings her wide range of talents to her service as a board member.
Tasha joined the Ohio Valley Voices Board of Trustees in 2020. She has a global perspective based on her varied experiences working for Procter & Gamble. Her breadth of knowledge and expertise in creating multi-faceted financial management plans and driving operational efficiencies will help OVV improve profitability and strengthen management practices.
Tasha grew up in Memphis, Tennessee, and attended Phillips Exeter Academy in New Hampshire. At Exeter, she acquired the intellectual skills to cultivate a love of learning and lifelong commitment to helping others. After graduating, Tasha returned to Memphis where she earned her undergraduate degree from Rhodes College and met her husband, Jerry, who is now a Senior Vice President at P&G. They eventually married and moved to Cincinnati in 1996.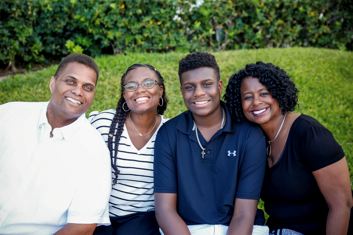 When she first came to Cincinnati, Tasha worked in banking. She received her MBA from the University of Cincinnati before joining P&G. World travelers, Tasha and her husband have two children, Kristen, a freshman at Ohio State University, and Joshua, a junior at The Seven Hills School.