Ohio Valley Voices (OVV) was founded two decades ago with the mission to teach children who are deaf and hard of hearing to speak. OVV is one of only a few organizations in the world that fully embraces a child's brain's capabilities of turning silence into speech. This, combined with a loving environment, data-driven techniques, and a committed teaching team, has delivered miraculous outcomes to hundreds of families.
OVV changes the life of a child.
The OVV environment accepts all children of all backgrounds and has never turned a family away for financial reasons. The classrooms are an inclusive and diverse blend of youngsters from across the region, country, and world.
Located in the heart of Southwest, Ohio, OVV attracts families from around the planet – many of whom have chosen to relocate to the area for the betterment of their own children.
We believe in your child. We believe in all children and are passionate about teaching deaf children who are deaf or hard of hearing to hear, listen, and speak. Our commitment is to changes futures and lives.
Please call us to tour or learn more about our programs.
513-791-1458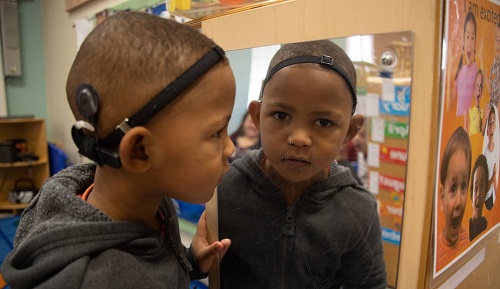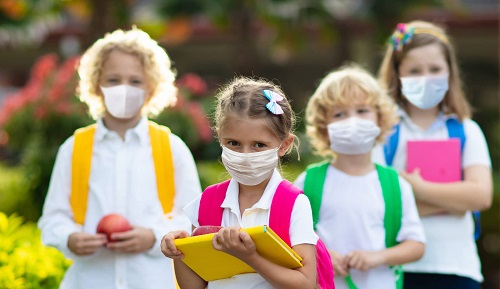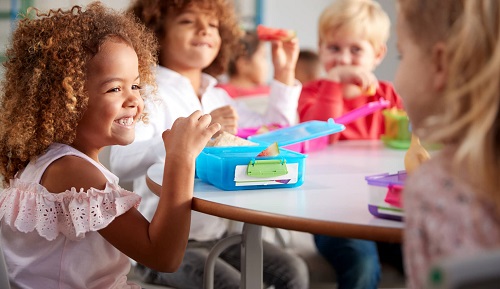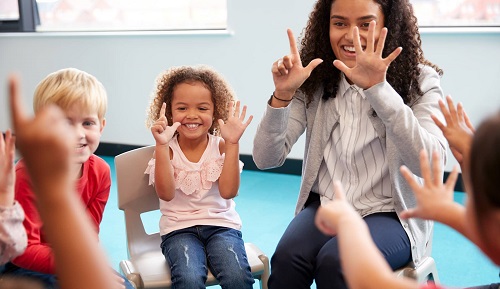 We believe every child who is deaf or hard of hearing should have the opportunity to listen and speak. Acquiring speaking communication skills does not happen without effort. For the greatest outcome, children and parents must begin the process early.
-Parent/Infant Program
The Parent-Infant Program is a diagnostic program for all babies, ages 0-16 months,  with a diagnosed hearing loss and their families.  Parent-Infant sessions are delivered weekly, both in person and through telepractice.  Parent-Infant sessions focus on listening and spoken language development for the infant, and parent education, support, and advocacy training for the caregivers.
-Toddler Program
OVV provides a center-based program for toddlers ages 16 months – 3 years old. The program meets year-round Monday through Friday, from 8:15 a.m. to 12:15 p.m. Our toddler room offers small group and individual instruction. Our focus is auditory training, language, and spoken language development.
-Preschool Program
Our preschool program meets Monday through Friday, from 8:30 a.m. to 3:30 p.m. Our instruction focuses on spoken language and encourages children to listen and talk. Teaching children with hearing loss to speak is complex, and we use specific strategies to open up the world of words for our children.
Ohio Valley Voices teaches children who are deaf and hard of hearing to listen and talk.
Ohio Valley Voices believes all children can succeed. We believe when given the proper tools children who are deaf and hard of hearing can have bright futures and reach their full potential.
We Want to Hear from You!
We love to hear from interested parents and community members. Please contact us with questions, interest or concerns.
We are here for you.